Visceral Manipulation & Craniosacral Therapy
To address the whole person, the organ systems must be considered, including the stomach, liver, kidneys, intestines, lungs, bladder, uterus, rectum, and cerebral spinal fluid system.
Throughout your organ systems lies a connective tissue thread, known as fascia, that can become restricted from repetitive movements, dysfunction, and trauma (both physical and emotional).
Certain organs hold specific emotions; for example, your kidneys tend to house deep fear. By using light touch to awakenthe natural movement to your organ systems, Inspira PT can activate your innate healing power.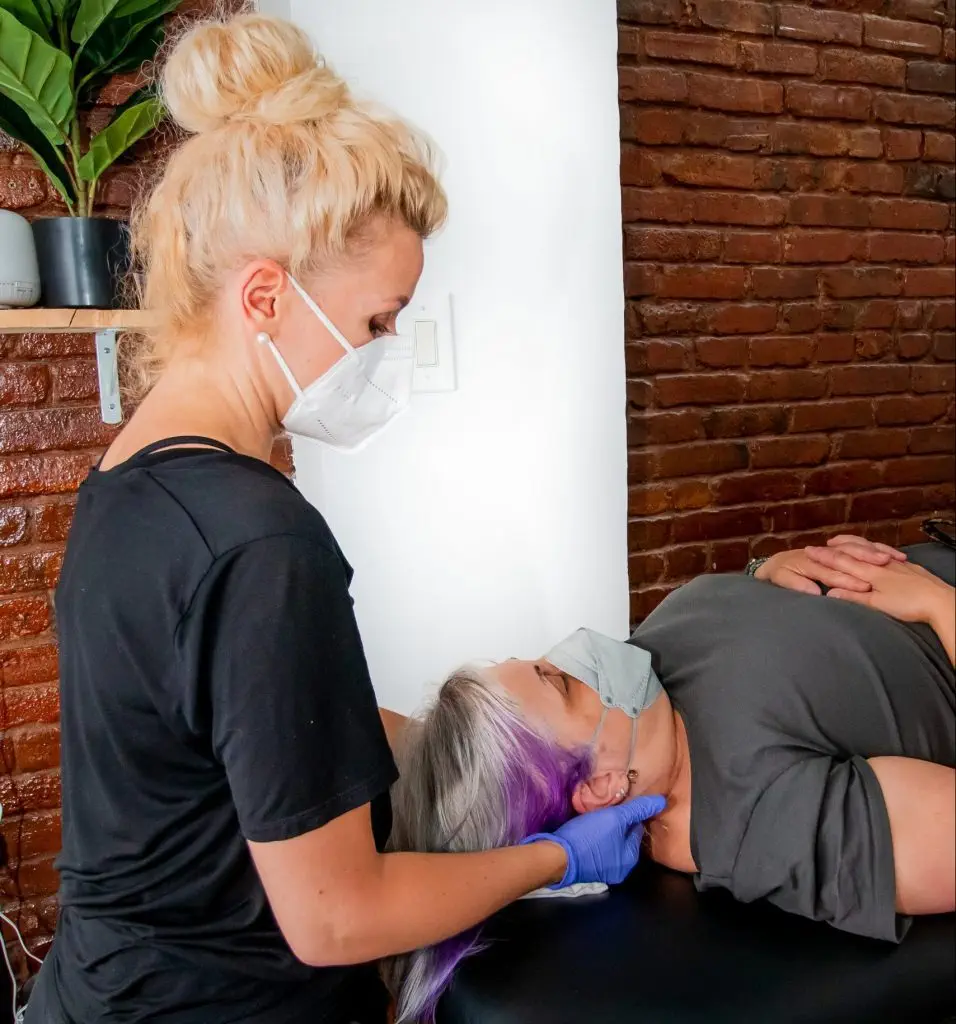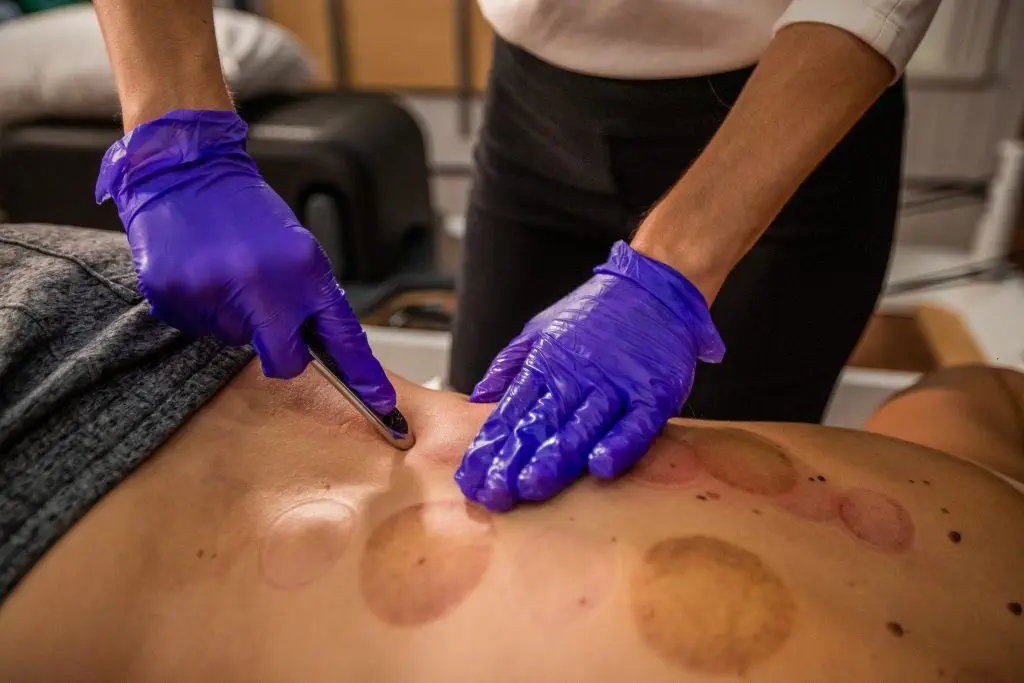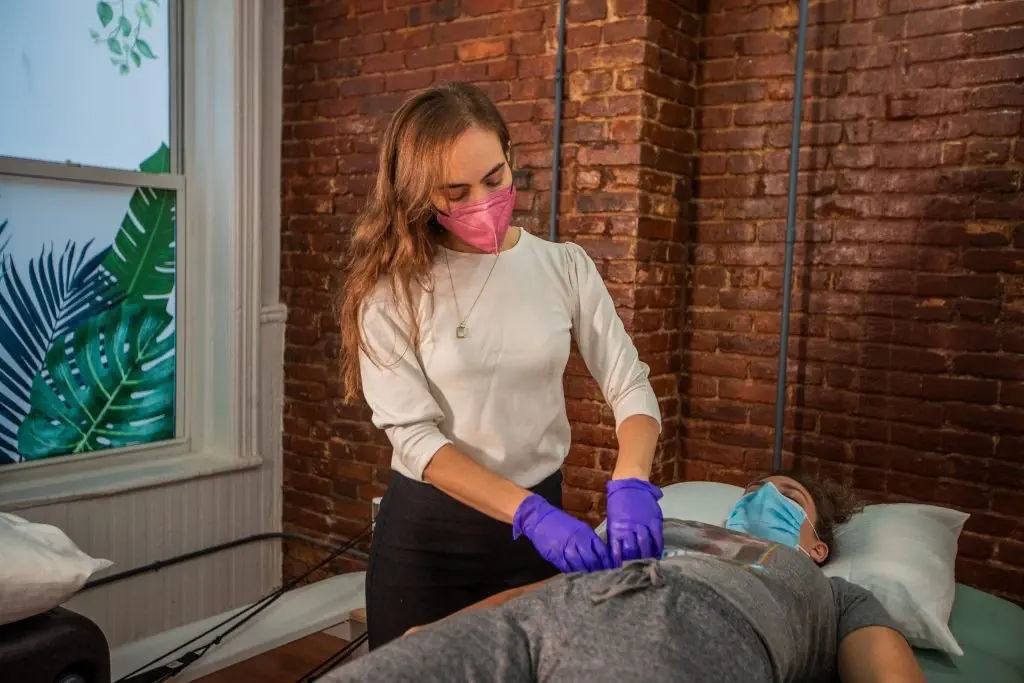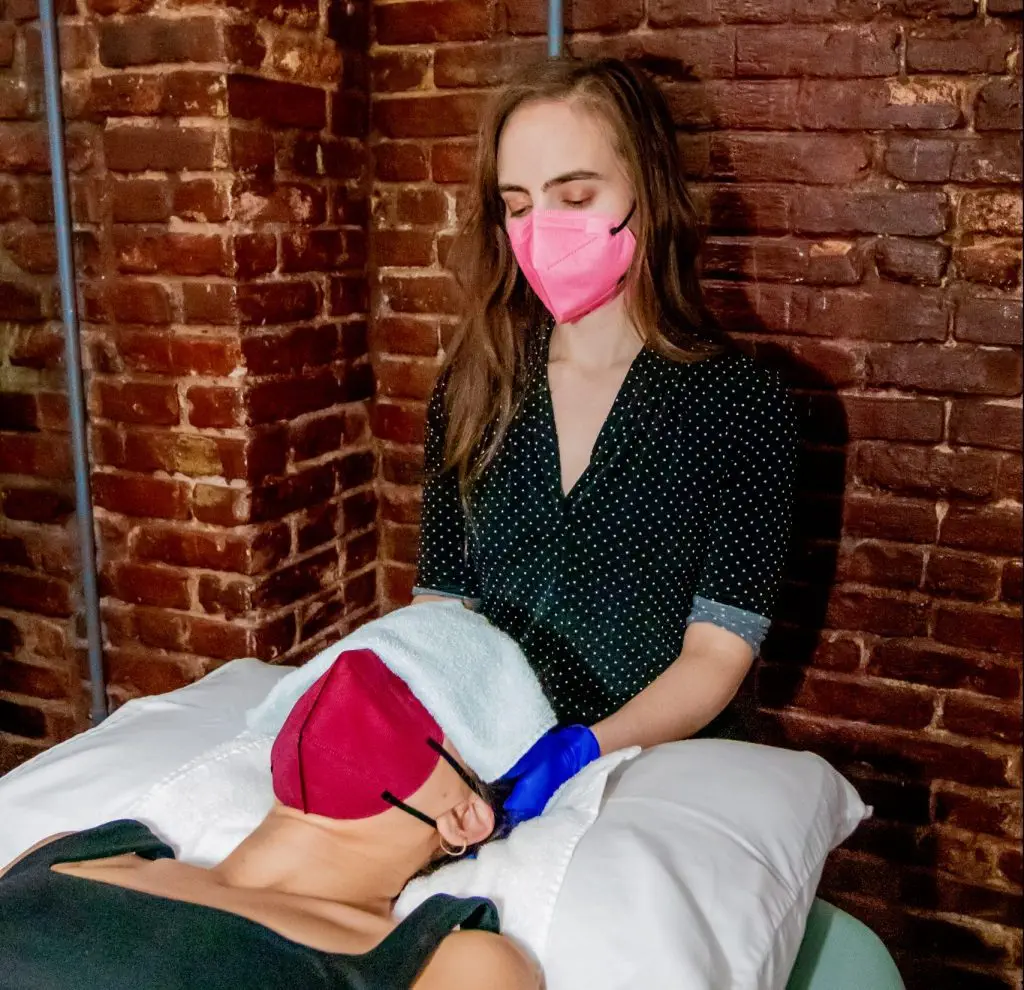 What is Manual Therapy?
A method of specialized physical therapy that utilizes a hands-on approach to healing and recovery. Through soft tissue work and joint mobilization, patients receive
Improved tissue extensibility
Increased range of motion of joints
Induced relaxation
Changed muscle function
Modulate pain
Reduced soft tissue swelling, inflammation, or movement restriction.
Craniosacral therapy uses pressure on the bones of the head, spinal column, and sacrum (located in the lower back) patients are able to release tension and reduce pain in these areas. The name stems from the cranium, the focus on the head and sacrum, the triangular bone at the bottom of your spine. 
What is Visceral Manipulation?
Visceral manipulation targets the internal body, aiding immobilized organs that may lose their ability to function due to pregnancy, surgery, injury, or even poor posture. Through the placement of soft manual forces, you can find relief from pain.
Our internal organs are not floating, they are packed within connective tissues such as the fascia and ligaments that help support internal organs. Change in the fascial system in one area can alter the alignment of the body leading to restrictions, or wear and tear in joints.
Conditions appropriate for these osteopathic methods:
Abdominal discomfort 

Pelvic Pain (Male & Female)

Headaches and Neck Pain

Bowel Dysfunction

Back Pain

Chronic Pain 

Somatic Manifestations of Trauma

Muscle Spasms/Tension
Hip/knee/ankle or foot problems
Pelvic Floor Dysfunction Symptoms: 
Pelvic Pressure or Fullness
Frequent urge to urinate or Painful urination
Urinary leakage & Incontinence
Lower back pain
Constipation, difficulties with bowel movements, or bowel leakage
Difficulty emptying the bladder
Pain with sexual intercourse
Reference Visceral Manipulation & Craniosacral Therapy at Barral Institute
Testimonials
Their visceral manipulation work significantly helped ease my symptoms almost immediately. In addition to her well honed skills, Dr. Melanie Carminati was committed to connecting me to the right doctors and resources to help find the root cause of my issues. Full of empathy and compassion, I always left her office not only feeling physically better, but mentally prepared to figure out my next step. I give Melanie and Inspira PT the highest recommendation!
Kathleen Mulready
Digestive Care
I went to Inspira Physical Therapy for pain in my pelvis that I'd been having for a year after long hours standing at work, and she was so helpful working with me to figure out what it was. I learned a lot about my posture and how my past injury has aggravated that pain. After a few sessions, she really helped me to understand my body better and ways to prevent the pain from coming back. She is very patient and informative and I would highly recommend.
Kathy Huynh-Phan
Physical Therapy
Dr. Carminati (Melanie) and Dr. Lahonda (Luidmila) both treated me successfully where others had failed, so thank you for fixing my legs. After discovering my aching legs were caused by nerve pain and not sore muscles, Melanie studied my symptoms and restored the nerve pathway by manipulating muscles and fascia and teaching me site specific exercises. I saw her 1x week for about 8 weeks. 
BNJS
Nerve Pain Treatment
Dr Carminati quite certainly saved my life. After years of back pain and every surgeon in the city telling me I needed surgery, Dr Carminati worked with me to almost completely reduce my pain. She also has the best bedside manner of any Dr I've ever seen and is an absolute joy. The other physical therapists and pilates instructors at the practice are also all incredible. I would give more stars if I could.
Andreas Petrossiants
Back Pain Treatment
I went to Inspira every week for about four months to help resolve lower back pain.I have been to a few other physical therapy locations and this one is worth paying for to make sure you focus on improving the right areas. I will definitely go back here again for any future issues but she set me up very well for recovery.

 
Glen Robertson
Back Pain Treatment
The entire process from start-to-finish was seamless and professional. The treatment was extremely gentle and thorough. I walked in with a 40 degree angle in my left arm and she got me all the way to 25!

I highly highly recommend coming here.
Lauren Stearley
Post-Op Treatment
I cannot sing enough high praises for Melanie at Inspira Therapy. I've had lots of PT over the years and she is , Hands Down, the best PT I've ever encountered.
Holly Kilpatrick
Post-Op Treatment
Mila is amazing! So knowledgeable, sensitive and responsive...and the office staff is also great. Excellent communication and appointments are always on time.
Sara Goldreich-Depres
Physical Therapy