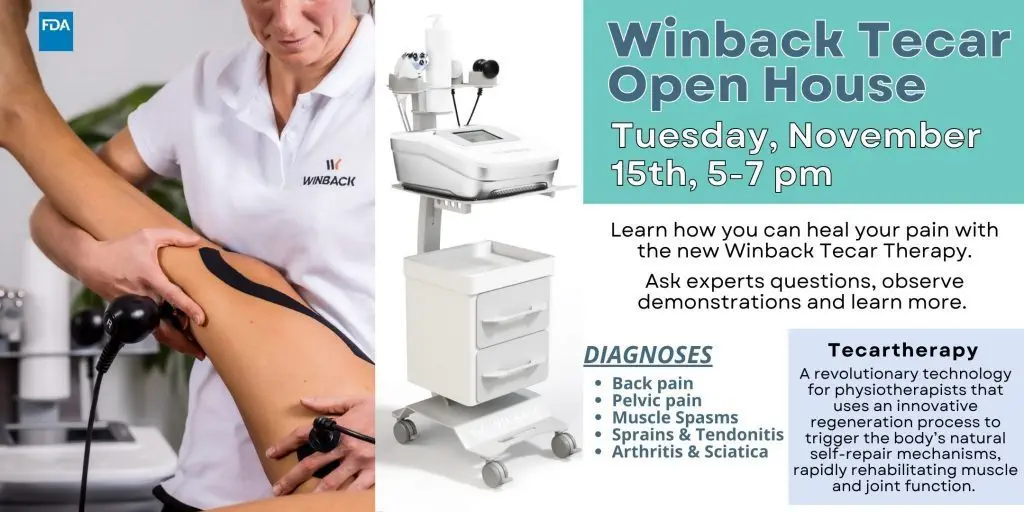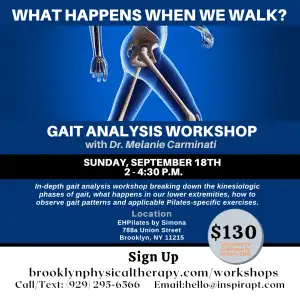 Gait Analysis Workshop
On Sunday, September 18th from 2 to 4:30 p.m., Dr. Melanie Carminati of Inspira Physical Therapy & Wellness and EHPilates by Simona located at 788a Union Street hosted a workshop on the analysis of the gait. In the workshop, there was a breakdown of the kinesiologic phases of the gait, the influence of the lower extremities, how to observe gait patterns, and Pilates-specific exercises for abnormal gait.
Free Pelvic Health Lecture Series:
Post-Natal and Pelvic Pain
Between May and June 2022, Dr. Melanie Carminati hosted a free Pelvic Health Lecture Series: an informal chat about causes of pelvic pain, pelvic floor physical therapy, and a Q & A.
Pelvic Integration Workshop
On Saturday, April 9th Dr. Melanie Carminati discussed the Anatomy & Physiology of our pelvic floor as well as how to safely integrate pelvic floor engagement during Pilates-based mat and reformer exercises.
Black Women in Medicine, Health & Wellness
Instagram Live Series by Dr. Melanie Carminati. Premiered February 2022. Follow us on Instagram.
Fascia Virtual Workshop
On Saturday, September 12th Dr. Melanie Carminati of @inspiraphysicaltherapy and Tracie Matthews of @intuitivemotionpilates discussed the history, anatomy, common dysfunctions, causes of restriction, and methods of improving the mobility of the fascia to enhance your well-being.
Free Dance Injury Prevention Lecture
On September 25th, 2021 we hosted an injury prevention lecture for dancers of all levels, teachers, parents, practitioners, directors, and more.